Merlin LCD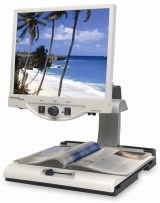 The Merlin LCD offers the greatest value and picture quality available. Boasting an ergonomic screen with built-in
controls allowing the user to pivot and adjust the screen to offer the ultimate in comfort.
Merlin LCD 17" $3,284.00
Merlin LCD 19" $3,545.00
Merlin LCD 22" $3,784.00
Merlin Plus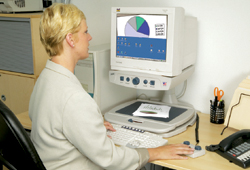 Built for users who want a full-featured system, this computer-compatible video magnifier has it all. Using advanced technologies that allow viewing computer fi les and magnified images simultaneously and uses superior auto focus bringing pictures and documents in clear, crisp focus instantly.
Merlin Plus Camera $3,159.00
Merlin Plus LCD 17" $3,596.00
Merlin Plus LCD 19" $3,846.00
Merlin Plus LCD 22" $4,046.00

Prices subject to change without notice.